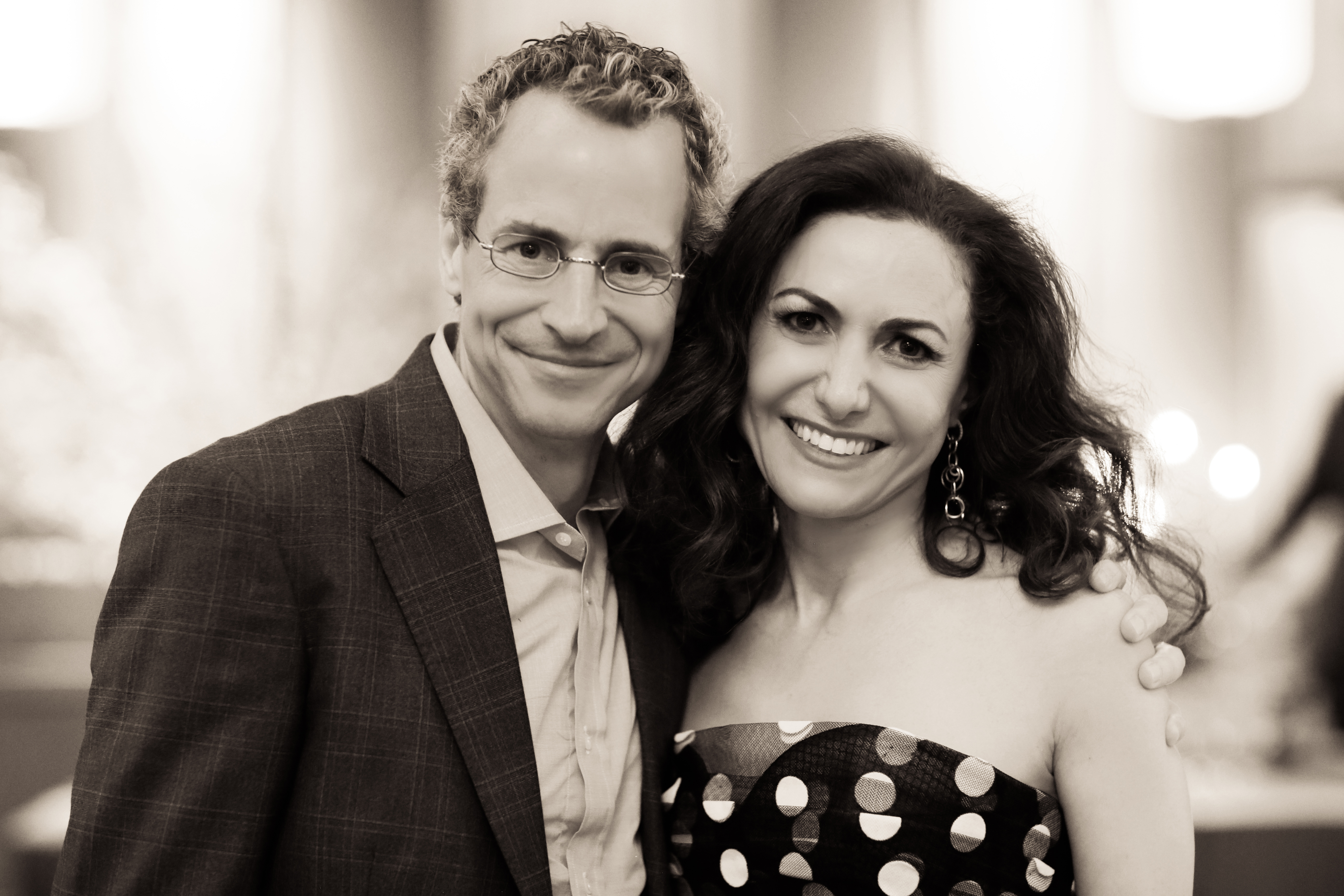 Meet the Bakers
"Having the opportunity to work with accomplished scholars conducting primary research to answer fascinating questions helped me become a stronger thinker and problem-solver, and allowed my curiosity to grow." - Heather Baker '92
---
Heather '92 and Felix Baker believe that the intellectual challenge of doing academic research at the Northwestern University Weinberg College of Arts and Sciences can be transformative for undergraduate students.


Research has played a pivotal role in both of their lives.
As an undergraduate at Weinberg College, Heather majored in psychology and conducted research with faculty in the department. About this, Heather says, "having the opportunity to work with accomplished scholars conducting primary research to answer fascinating questions helped me become a stronger thinker and problem-solver, and allowed my curiosity to grow." Following her graduation from Northwestern, Heather earned a PhD in clinical psychology at American University, where she concentrated on the relationship between acquired hearing loss and social and emotional health.

Heather's husband, Felix, trained as a scientist at Stanford University, where he studied biology as an undergraduate and received a PhD in immunology. In 2000, Felix and his brother, Julian, founded Baker Brothers Investments, which manages endowment funds for foundations and universities, with a focus on publicly traded life science companies. Felix and his company have helped fund the development of drugs and diagnostics to address unmet needs in several disease areas.
For Weinberg College students, the chance to deeply explore an issue or question of great consequence alongside a renowned faculty member is increasingly becoming a defining learning experience. The Baker Program in Undergraduate Research ensures that Weinberg College will be able to think ambitiously about the opportunities for students to work with faculty on summer and academic year research and to travel to conferences to present on a wide variety of topics.
At Northwestern, the Bakers also have been generous supporters of the Jewish Studies Program, the Weinberg College Annual Fund, and undergraduate financial aid. Heather currently serves on the Weinberg College Board of Visitors. She is a member of the board of overseers at NYU Langone Medical Center and is the executive vice president of the board of directors for the Center for Hearing and Communication, an organization that provides comprehensive services to people with hearing loss.
At Stanford, where Felix serves on the board of trustees, the Bakers have been leaders in advancing bioscience supporting Bio-X doctoral fellowships and the Medical Scientist Training Program and immunology research at the Stanford School of Medicine. They also endowed the Baker Family Co-Directors of ChEM-H, an interdisciplinary institute focused on chemistry, engineering, and medicine for human health.
Heather and Felix have three sons and reside in New York City.
Back to top